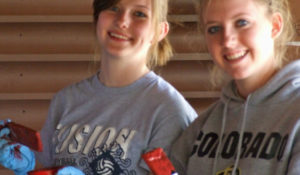 Thank you for giving to Lutheran Outdoor Ministries (LOM)! Giving that grows out of our relationship to God is part of living as faithful servants and stewards. Your donation helps LOM encourage, educate, equip, and empower bold and faithful outdoor ministry leaders for service in the Church and the world.
LOM is a self-supporting 501(c)3 organization, with limited staff and many volunteers. The financial resources required to carry out the mission of LOM are provided by contributions from LOM organizations, those who serve on the boards of directors of those organizations, those who work in outdoor ministries as a career, and donors who know how important it is for the church and the world for outdoor ministries to thrive. Click here for a list of donors for 2017.
Your contribution, together with the contributions of many others who care deeply for this important ministry of organizations affiliated with the Evangelical Lutheran Church in America (ELCA), make it possible for LOM to advance the vital ministry provided through over 100 outdoor ministry organizations throughout the country. We do this by in many ways:
One united voice whereby outdoor ministries have a national hearing, relationships and influence.
Publication of a new summer program curriculum resource – every year!
Gathering outdoor ministry leaders and board members for education and networking at the Annual LOM Conference and regional events.
The annual Leadership Training Event (LTE) for outdoor ministry leaders.
Collaborating with ecumenical partners for cooperative programs such as Compass Points, the certificate educational course for camp and retreat leaders.
A contact person so that LOM can offer help and guidance in crisis management, conflict resolution, executive search, organizational development, and referral to outside resources.
Programs connecting camps and retreat centers with each other to share concerns, ideas, trends and opportunities
Resources for on-going leadership training for outdoor ministry organizations, professional staffs, boards and volunteers.
The cultivation of a church environment in which camps and retreat centers thrive in financial, personnel, board and program matters.
Development of the case for support and promotion of outdoor ministry on a national scale.
Collaborative affiliations with ELCA and ecumenical organizations for mutual benefit.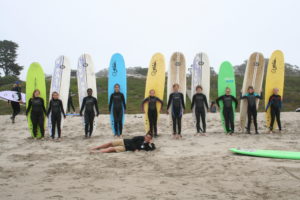 We sincerely thank you for your commitment and dedication as represented by the contribution you are about to make. Your generosity as an individual or organization is proof of the impact of outdoor ministry experiences for the faith formation of children, youth, young adults, adults, and families. Your contribution helps assure strong outdoor ministries for the whole church – now, and for generations to come.
Thank You One and All!