Ministry Partners are ELCA or ecumenical organizations collaborating with LOM. Currently, we provide a ministry partner membership for the annual fee of $100.  Ministry Partner benefits include:
Use of the LOM Logo on your website with the hope that you will provide a very visible link on your website to the LOM website.
A Listing in the Ministry Partner Page of the LOM Website that includes a link to your website.
A New Member Announcement in the LOM e-newsletter
One "From One of Our Ministry Partner Members" Article in the LOM e-newsletter
One Postal Mailing, produced & distributed by you,  using the LOM Mailing list
For more information, contact:  Don Johnson, executive director, Lutheran Outdoor Ministries, at or 603-848-9904.  To become a Ministry Partner member of Lutheran Outdoor Ministries, please send a check for $100 payable to Lutheran Outdoor Ministries with a notation that it's for a Ministry Partner membership to Jon Skogen, LOM Administrator, 1218 W. Addison Street, Chicago, IL 60613.  Our current ministry partners for 2018 include:
---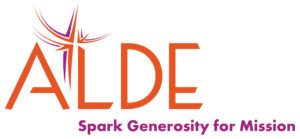 ALDE inspires, educates, and mentors the Christian fundraising community to spark generosity for mission. We are an international community of fundraising, marketing, communications, and nonprofit leadership professionals rooted in the Lutheran tradition of the Christian faith and dedicated to serving God's people in the church and the world. Join us this February-March for the IGNITE Conference: Minneapolis 2018 and learn how to ignite mission success with transformational fundraising and effective communications – ignitespark.org. Learn more about ALDE at alde.org.
---

The best and brightest students at the seven ELCA Seminaries have some connection to an outdoor ministry.  Thank you for continued partnership and for continually identifying and nurturing candidates for ministry.
---
ELCA YOUNG ADULTS IN GLOBAL MISSION
---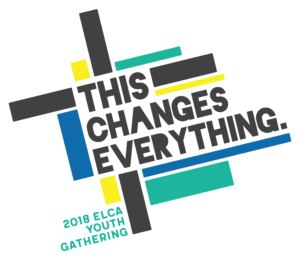 ELCA YOUTH GATHERING
---
FUND FOR LEADERS
---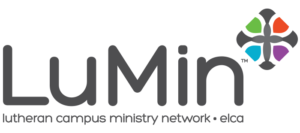 LuMin is the new term, developed by the Lutheran Campus Ministry Network, that serves as an identifier for the campus ministry programs of the Evangelical Lutheran Church in America.  LuMin points to the association of ELCA campus ministry programs that seek to be inclusive faith communities celebrating God's love and grace on 230 college and university campuses throughout the country.
---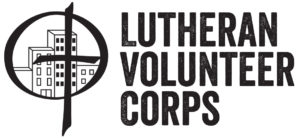 Lutheran Volunteer Corps is a faith-based, full-time service & leadership program operating in 13 cities across the U.S. Our mission: to unite people to work for peace with justice. We do this by placing 90 Volunteers in full-time positions at social justice organizations for a year. All our Volunteers live together in intentional community, practicing simple & sustainable living, while exploring spirituality. LVC offers all Volunteers housing, living stipend, health insurance and two weeks vacation. http://lutheranvolunteercorps.org/
---
Lutheran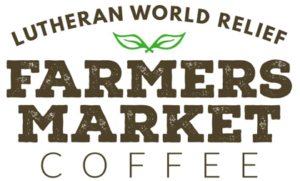 World Relief has a program called "Farmers Market Coffee" that they believe is one of the most tangible ways that camps and conference centers can engage with them in their ministry of hospitality.  LWR Farmers Market Coffee is a new line of coffee sourced directly from farmers participating in Lutheran World Relief projects. Every delicious cup helps transform poor communities that depend on their coffee crop to feed their families. With LWR Farmers Market Coffee, farmers aren't just suppliers of coffee beans, they are partners in the coffee business. Farmers are given a stable, predictable, and high price upfront for their beans. Go to lwr.org/coffee to learn more about how you can serve your camp's guests delicious coffee that makes a real difference. For more information contact Brandi Monroe-Payton at .
---

The Mission Investment Fund, a financial ministry of the ELCA, provides loans for the capital projects of ELCA congregations and ministries.  MIF has financed the construction and renovation of a number of Lutheran outdoor ministries' camp buildings, cabins and retreat centers, and we are honored to partner with you on these special projects.  MIF funds these loans with the investments we offer to ELCA congregations, ministries and members.  For more information about the investments and loans of the Mission Investment Fund, please call Don Hallberg at 708-822-4921 or email him at .  http://www.mif.elca.org/
---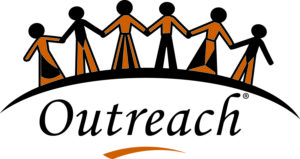 The Outreach Program

Donate. 25 cents feeds a kid, $1 a family of 4. Money raised turns into people fed.  Volunteer.  We need hands to put the meals together. The average person can package 160 meals an hour. Volunteer hours needed are determined by the amount of money raised. Every $40 funds one hour of packaging for one person.  Receive.  Once packaged, the meals are given—free of charge—to regional food banks, local pantries, and school backpack programs.  The group that raises the money and raises up the volunteers decides 100% where the meals go. The vast majority stay in the county in which they were packaged.  Like and Share:
www.Facebook.com/EndHungerNE
youtube.com/watch?v=qimnoeM8ikA
---
As an ELCA ministry, Portico Benefit

Services offers health, retirement, disability, and survivor plans to help rostered leaders and lay employees strengthen their well-being. Portico strives to empower our plan members to live well for life — physically, financially, and emotionally. By living well as whole people of God, we can better enhance the lives of others — doing God's work in Christ's name for the sake of the world. Consider partnering with Portico Benefit Services to provide benefits to your employees.  https://www.porticobenefits.org
---
URBAN SERVANT CORPS