Business Members – Organizations with services, resources, or products which are of value to LOM or its member organizations. Currently, LOM provides a business membership for the annual fee of $250.  Business Member benefits include:
A Listing in the Business Member Page of the LOM Website that includes a link to your website.
A New Business Member Announcement in the LOM e-newsletter
One "From One of Our Business Members" Article in the LOM e-newsletter
One Postal Mailing, produced & distributed by you,  using the LOM Mailing list
For more information, contact: Don Johnson, executive director, Lutheran Outdoor Ministries, at or 603-848-9904.  To become a Business Member of Lutheran Outdoor Ministries, please send a check for $250 payable to Lutheran Outdoor Ministries with a notation that it's for a Business Membership to: Jon Skogen, LOM Administrator, 1218 W. Addison Street, Chicago, IL 60613.  Our current business members for 2018 include: 
---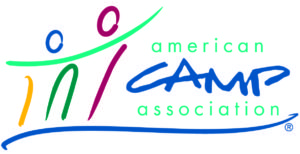 The American Camp Association is a national organization – 11,000+ individual members strong working with over 3,000 camps.  For over 100 years, ACA members have joined together to share knowledge and experience to promote best practices in quality and safety for all types of camps. ACA is committed to supporting the work of the Lutheran Outdoor Ministries camp community to ensure safe, quality programs for participants.  ACA provides advocacy, evidence-based education, and professional development, and is the only national accrediting body for the organized camp experience. www.ACAcamps.org
---

At CampBrain, we are passionate about management and online registration software for camps and conference centers.  For over 20 years, we have served more than 1000 camps and conference centers with our fully-featured web-based software.  We stand behind our software with a specialized support team dedicated to making your camp run smoothly.  We also have a Conference Center module to cover all of the basics from accommodations to resource booking, meals to contracts, financial management to calendars.  Visit us at www.campbrain.com to learn more.
---

CAMPWISE is a web-based software package for all parts of camp and conference center operations.  The foundation of CAMPWISE is our Common Records database which is structured to provide one record for one person with unlimited history (registration, staff, and donor).  The Registration, Staff, Donor, Conference/Retreats, and Point of Sale components are all integrated into the Common Records structure.  Complementing the camp-side functions are self-service applications such as Online Registration, Online Staff Application and Staff References, Online Donor, and Online Conference along with a suite of CAMPWISE Mobile applications such as Registration Check-in and Medical.  http://www.campwise.com/
---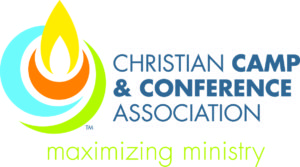 Maximizing the ministries of our member camps and conferences since 1963, Christian Camp and Conference Association provides a wide variety of educational opportunities covering all core disciplines through online Excellence in Training, Sectional Gatherings and the National Conference. Each member receives publications like the award-winning InSite with relevant articles for the Christian camp professional. Members also can search thousands of articles through the member only website, "My CCCA". We help fill beds with the largest Christian Camp and Conference Directory. Learn how we can help you maximize your ministry and fill more beds in heaven. 888.922.2287.  www.ccca.org
---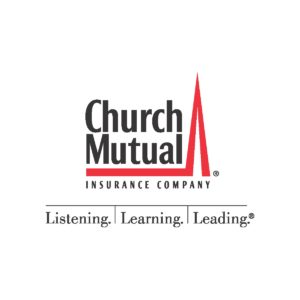 For 118 years, Church Mutual has specialized in insurance for religious organizations. Our market also includes religious-related schools, camps, denominational offices and senior living facilities.  Church Mutual operates in all 50 states and the District of Columbia and insures more religious institutions than any other company in the United States.  Church Mutual markets most lines of commercial property and liability insurance, including multi-peril, workers' compensation and commercial auto insurance.  https://www.churchmutual.com/
---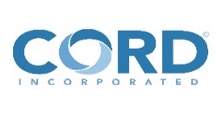 Thousands of ministries have found relief by joining CORD.  Your completely free membership in CORD saves time and money.  By bringing together the purchasing resources of ministries across the country, CORD has negotiated the best possible pricing on products and services common to all ministries.  No longer are you viewed as an individual property making purchases.  Vendors now see you as part of a $7 billion buying power.
---

FunFangle is a helpful store credit system for camps. Using wristbands to track camper spending money relieves staff of bookkeeping and lost money drama. Campers gain convenient and secure access to that extra camp fun with FunFangle!
---
GSB has more than 40 years of experience providing ethical, professional, and customized consulting services, to support outdoor ministries and other organizations in successful fundraising, planning, and organizational development.  http://gsbfundraising.com/
---

Sobel Insurance is one of the largest insurers of Camps & Conference Centers in the country. We insure approximately 300 camps in over 30 states. Our Camp Insurance experience is almost approaching 100 years, since we wrote our first Camp Insurance policy in 1932.  We just don't write insurance. We specialize in Risk and Crisis Management. Our Crisis Management team comprised of key Sobel Staff, Firestorm Crisis Management, Child Psychologists, & Attorneys is available at no cost to our clients in the event you have a crisis at camp or one of your programs. Our crisis team has assisted our Camp/Conference Center clients; after deaths at camp, sexual abuse allegations, fire in bunks, an abduction.    We have developed a pollution policy specifically for camps (septic and petroleum),  a High Limits Umbrella program, and publish topical safety newsletters several times each year.  Contact Morris Gold at or  570-885-0116.