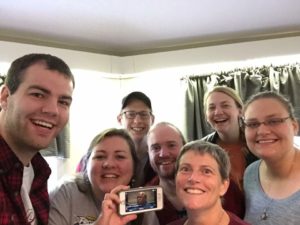 Join us for the LOM Learning Events, which are typically held each fall.  The learning events give Lutheran Outdoor Ministry professionals the opportunity to learn new skills, enhance their understanding of administration and programming of camps, and network with others across the country in similar job positions.  To register for the 2017 LTE (details below) click button:

2017 Leadership Training Event (LTE) Administrative Track at Rainbow Trail Lutheran Camp, Hillside, CO, from Thursday November 2 to Monday November 6, 2017.
Travel Details:  Fly into Denver by 2:30 p.m. on November 2.  Fly out after 11:30 a.m. on November 6 (Round trip shuttle fee from and to airport –  $60.00 per person.  It is 3 hours from Denver Airport to Rainbow).  One way from Airport to Rainbow, then Rainbow to Beaver Run, then Beaver run back to the airport  – Shuttle Fee = $80.00 per person
Cost: (Late Fee add $100.00 after Oct 10.)  3 to 5 person shared Occupancy Rooms = $480.00
Cancellation Policy:  There is a $100 non-refundable processing fee if you cancel before October 15. After October 15, the entire fee is non-refundable.
Financial Assistance Information:  There is a limited amount of money available from Lutheran Outdoor Ministries (LOM) to reduce the registration fee for LOM members in need.  The fee reductions vary in amount. Outdoor ministry organizations or individuals will be required to pay part of the registration fee. If you are interested in financial assistance, please review the 2017 Financial Assist Application Form
***IF YOU ARE SEEKING FINANCIAL ASSISTANCE, PLEASE DO NOT REGISTER BEFORE GETTING APPROVAL AND THE APPROPRIATE DISCOUNT CODE.***
---
Click here for some testimonials from participants in the LTE
---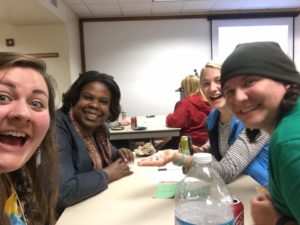 Purpose:  The purpose of the Leadership Training Event (LTE) is to provide an entry-level educational opportunity for LOM professionals.  The LTE helps to develop well-trained, committed leaders to enhance the quality of outdoor ministry programs and support LOM professionals through formal and informal learning to assist in the retention of leaders in the network.
Outcomes:
Connect foundation Lutheran theology and worship practices with outdoor ministry philosophy.
To develop and clarify a personal philosophy of outdoor ministries as it relates to the church.
To educate participants in basic, sound operating outdoor ministry principles.
To provide information about outdoor ministry administration and program.
To support LOM professionals by providing networking opportunities through formal and informal learning settings.
To engage all participants in challenging dialogue about the purpose of outdoor ministries.
To inspire and encourage LOM professionals in their calling to ministry.
Why is it important?  Outdoor ministry plays a critical role in forming faith, making disciples and developing leaders.  The LTE provides:
Integration of Lutheran theology and outdoor ministry practice.
Educational opportunities in core areas of both camp administration and program.
A format and schedule that offers a wide variety of general information in effective leadership.
Support and encouragement for each other responding to Christ's call to discipleship.
Connections that allow opportunities for informal mentoring.
A foundation and understanding of where to begin and where to go.
A setting for honest discussion about the joys and challenges that face LOM professionals and organization.
Who will attend?
Those new to outdoor ministries, searching for information and needing a general background of information.
Those currently in outdoor ministries, but who would like additional education, information, or a different viewpoint.
Those interested in year-round positions in outdoor ministries.
Those interested in a well-rounded perspective of outdoor ministries.
---
What will be taught?
The education committee has developed a curriculum that assists Lutheran Outdoor Ministry professionals in developing leadership skills. In addition to an enriching curriculum, you will expand your network of trusted colleagues and be taking home great resources you can use for years to come.  While the specific topics and faculty vary between the Administrative and Program tracks of these training events, there are a few key elements that remain the same.
Philosophy of Outdoor Ministries:  By the end of the Training Event each participant has the opportunity to reflect on and write his or her own personal philosophy statement of outdoor ministries.
Small Groups:  Each day you meet in a small group to process the information you are learning, discuss topics like self-care, and share the joys and struggles of being an LOM professional.
Table Talks:  During the lunch and dinner meals each day, participants are able to sit with the faculty and further discuss the various topics taught in sessions for that day. This is a great opportunity for additional learning.
Community Life:  One of the most highly valued aspects of past LOM Training Events is the sense of community and collegiality that develops between participants. We ask all students and faculty to participate fully in the entire Training Event. This includes classes, worship, meals and fellowship time.  The community life and schedule of these events are not conducive for taking time away from the program to see other people or places. We ask that you use this time to get to know outdoor ministry colleagues, build friendships and network with others.
---
What to Bring:
Casual clothing for layering
Hat, gloves, scarf
Shoes for hiking
Personal toiletries
Flashlight
Information from your camp to share at the Resource Table – brochures, newsletters, etc.
Flip flops or shower shoes
Water bottle
Hair dryer
Bible
Small folder or notebook for notes or to keep papers in