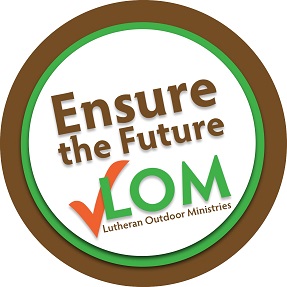 Just as many of our camps in the early days took that first step of hiring an executive director—often with no money in hand—so too, LOM has called an Executive Director. Don Johnson began serving in this capacity in August 2015.  Engaging an Executive Director brings together the hopes, concerns, visions and efforts of all our outdoor ministry organizations. LOM is now able to assure the whole church that Outdoor Ministry is moving forward into the 21st century, called and organized together for life- and world-changing ministry.  With an Executive Director, outdoor ministry in the ELCA is already experiencing an amplification of:
One united voice whereby outdoor ministries has a national hearing, relationships and influence.
A contact person so that LOM can now offer help and guidance in crisis management, conflict resolution, executive search, organizational development, and referral to outside resources
Programs connecting camps and retreat centers with each other to share concerns, ideas, trends and opportunities.
A broker who is bringing forth and uniting programmatic, organizational and financial resources embedded within each camp.
Resources that LOM provides for on-going leadership training for  outdoor ministry organizations – professional staffs, boards and volunteers.
The cultivation of a church environment in which camps and retreat centers thrive in financial, personnel, board and program matters.
Development of the case for support and promotion of outdoor ministry on a national scale.
Collaborative affiliations with ELCA and ecumenical organizations for mutual benefit.
A structure for LOM that is designed and functioning for today and tomorrow.
The LOM vision for leaders who are faith-filled and inspired as they spearhead life-changing outdoor ministry experiences.
To have an Executive Director and to carry on the work of LOM, an Annual Fund has been established. Annual recurring gifts raised will be used for the annual recurring needs of LOM. This Annual Fund is now also called the "Ensure the Future" Fund.  The member organizations of LOM (the camps and retreat centers affiliated with the ELCA), are invited to be lead donors to the Ensure the Future Fund. Your generous participation is vital to the health, viability and effectiveness of outdoor ministries.
Retreat centers and camps are the primary beneficiaries of LOM's work and are thus looked upon to provide leadership giving. The generosity of your outdoor ministry organization will be the foundation of the Ensure the Future Fund and will inspire others – individuals, foundations, the ELCA, and many others – to join in support of LOM.
And your generosity as an individual –
as a person who knows from first-hand experience how important it is for outdoor ministries to have strong and faith-filled leaders
as a person who knows so well the impact of outdoor ministry experiences for the faith formation of children, youth, young adults, adults, and seniors
and the pivotal role that a strong and vibrant LOM plays in all of this
Your individual generosity will assure strong outdoor ministries for the whole church – now, and for generations to come.
THANK YOU!