The Lutheran Outdoor Ministries Board of Directors consists of nine members elected by the LOM membership, one ELCA Churchwide Representative, and two members elected by the board.  The board is responsible for managing the affairs of the organization, defining the mission and vision statements of the organization for review and approval by the membership, and relate to the ELCA churchwide organization.  The board also engages in planning for specific goals and objectives that will ensure the organization is an effective tool for ministry by its member organizations and the church.  It also maintains proper standards for ethical and legal operation.  Here is a list of the 2018 Board of Directors:
Casey Fuerst, President
Deanna Christensen, Vice President
Lindsey Scheid, Secretary
Susan Troutman, Treasurer
Hannah Anderson
Rod Boriak
Mark Burkhardt
Dave Herder
Branden Hunt
Rev. Meggan Manlove
Rev. Darryl Thompson Powell
Lindsey Scheid
Jake Sorenson
Executive Director:  Don Johnson


---
Lutheran Outdoor Ministries is an organization that relies heavily on volunteer involvement. We rely on the work and dedication of our Board of Directors and committees to keep us relevant and moving forward in our service to members.  Committees are listed below.  If you would like to know more about any committee, or are interested in sharing your gifts by serving on a committee, please contact the chair person indicated below.
---
Curriculum Committee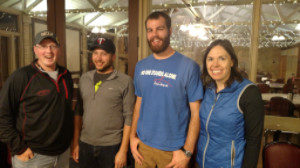 The Curriculum team is responsible for developing a yearly curriculum to be used by Outdoor Ministry sites.  They also seek input and ideas on how to streamline and improve the development and distribution of the annual curriculum.
Current members:  Logan Gooch, Chair; Rev. Meggan Manlove, Board Liaison; David Box, Jesse Weiss, Judy Smith
Email the chair at
---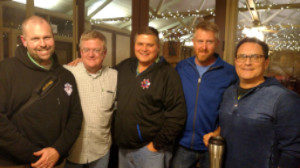 This committee works to raise awareness of Lutheran Outdoor Ministries beyond our sites, seeking new supporters and ways to keep LOM financially sound.  They also help to spearhead the annual LOM Auction as well as inviting members to give additional gifts to LOM.
Current members:  Dave Holtz, Chair; Dave Herder, Board Liaison; Joel Abenth, Anthony Briggs, Evan Moilan, Knute Ogren, Richard Sayther, Jim Schade, Rev. Janis Sloka, and Kristen Wiersma.
---
Education Committee and the LTE Committee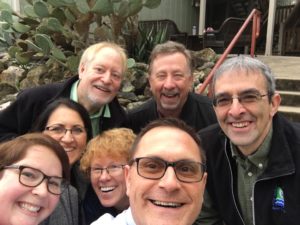 The LOM Education Committee identifies, encourages, promotes, develops and/or assists in developing educational events in response to the needs of Lutheran Outdoor Ministry professionals.  This committee is also responsible for the endorsement of additional educational opportunities, Board training, and Compass Points.
The LTE Committee is responsible for planning, staffing, conducting, and evaluating the annual  Leadership Training Events – Program Track and Administrative Tracks.
Current Members of the LTE Committee:  Gretchen Bachman, Chair; Anthony Briggs,  Jenny Frantz, Rev. Phil Geleske, Keith Neuman, Andrea Scofield, and Randy Youngquist-Thurow, Events Coordinator
---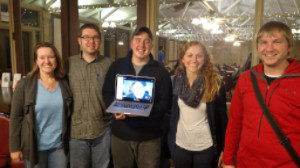 The purpose of the member relations committee is to sustain and grow the membership for LOM.  The committee is composed of six members, with at least one member from the LOM Board.  The focus of the membership committee involves recruiting and enlisting members annually along with managing, evaluating, and developing benefits for its members.
Current Members:  Jake Hanson, Chair;  Branden Hunt, Board Liaison; Korey Breutzmann, Rev. Nathan Clements, Kathryn Schaefer, Dianna Parks, Dana Isaacson, Sarah Lefler, Maddie Gray
---
Nominating Committee
This committee obtains nominations for positions within LOM.  These positions are voted on at the annual conference.
Current Members:  Jeff Bluhm, Chair; Joel Abenth, Brent Seaks, C. J. Clark, Deb Roberts, Casey Backus, Susan Troutman
---
Technology and Communications Committee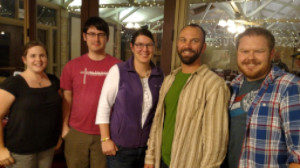 This committee oversees the website, our e-newsletter, Facebook groups, and other communication avenues to keep the network connected and informed.  The committee also provides resources for enhancing the technology in local camp sites.
Current Members:  Angie Pile, Chair; Lindsey Scheid, Board Liaison; Ben Larson, Noah McCoy, Mara Stillson, Grant Winter; Chad Hershberger, LOM Webmaster